Most marketers know that you have a far greater chance of selling your products or services to an existing customer than onboarding a new customer. This is one of the key reasons why more and more businesses are investing in customer retention. To do that, they are turning to loyalty programs and loyalty apps.
But designing the right customer loyalty app and program to attract customers and encourage them to sign up is becoming increasingly competitive. As well as the latest technology, like AI, making great in-roads in loyalty programs, there are also fluctuations in the current economic climate and shifting consumer behaviour to deal with.
With companies having to think 'outside the box' when developing their loyalty programs, we discuss the latest technologies and emerging trends in loyalty apps in 2023.
The current landscape of loyalty apps
Online shopping and the growing ecommerce market have had a major impact on loyalty programs. To be able to access their loyalty rewards digitally is expected by customers, and personalisation boosts the user experience.
The COVID-19 pandemic played a crucial role in putting loyalty programs at the forefront of business marketing tactics in customer retention. Although we're no longer under the threat of Covid, customer retention remains a key aspect for any company. More importantly, loyalty programs have helped many consumers deal with the existing economic conditions, like the cost-of-living crisis, rising inflation and interest rates, and the possibility of a recession.
Advantages of loyalty apps
In the current economic conditions, the threat of a recession and the cost-of-living crisis, companies worldwide are looking at ways to not only increase their customer base but also retain existing customers. 90% of businesses now have some form of loyalty program, but what can it bring to your company?
Improved customer retention
An opportunity to gather customer data, revealing valuable insights and customer trends
Increased consumer spending
Enhanced customer engagement
Better communication across transactional and non-transactional channels
Customers who are part of a loyalty program want to access the rewards of being a member, which can ultimately lead to them recommending your company to others. Then there is the added benefit of increasing your brand's reputation.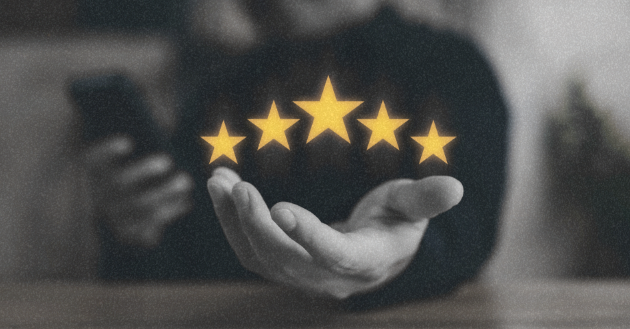 Projecting changes in customer behaviour
Customer behaviour impacts loyalty programs and apps, largely driven by the economic crisis, rising inflation and cost of living pressures experienced in many countries. PwC's recent report, 'Global Consumer Insight Pulse Survey', revealed a shift towards the need for companies to incorporate tangible benefits as part of their loyalty programs, such as introducing tiers, cashback, category badges and even exclusive event invitations.
There is a strong demand from consumers for on-the-go access to their loyalty membership via apps, but they also want a seamless, integrated experience between digital and physical in-store activity.
Personalisation is still a key factor. Consumers want offers and rewards tailored to their shopping habits, across all channels. To achieve this companies are implementing the latest technologies, like AI, to gather vital customer data to meet this demand.
Emerging trends in loyalty apps for 2023
In recent months, several loyalty app trends have emerged and are likely to be with us for the next few years. These include:
Developing brand partnerships
It's no longer all about revenue. Customers are seeking to benefit via non-transactional channels, such as alliances with like-minded or similar brand partners. Creating a customer loyalty experience that is different from competitors, unique even, is one of the biggest challenges for companies.
Card linking
As well as delivering a seamless buying experience for customers, it allows companies to track customer data. However, security and implementation are two of the biggest challenges.
Supporting sustainable/environmental/ethical causes
Customers want to be able to support ESG initiatives via their loyalty apps.
Gamification
Adopting gamification engages customers in a non-transactional way, diversifies away from your competition, and delivers a unique customer experience.
Experienced-led rewards
Another non-transactional way to engage and communicate with customers.
24/7 access
Immediacy is a key demand from customers. They want to be able to access and action their rewards package 24/7, and they expect their spending to turn into rewards points instantly no matter the channel, i.e. via a mobile app, the website or in-store.
Personalisation
Although this is not a new trend, it is still vitally important to deliver a personalised customer experience. Indeed, 71% of customers expect personalised interactions, and 76% are frustrated when they don't get it.
Loyalty tiers
This is more likely to drive up revenue as each tier encourages customers to attain the next level and gain more rewards.
AI
Not only does AI make it easier to communicate with your customers 24/7, but it also provides businesses with valuable customer data and user activity through predictive analytics.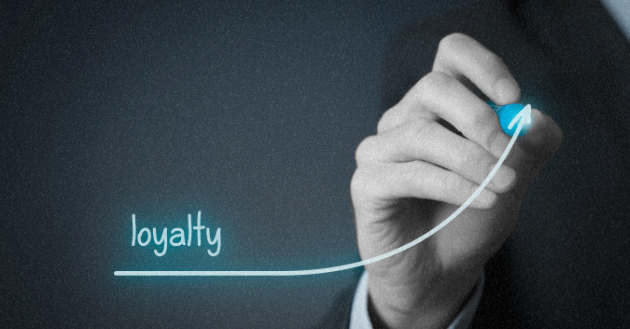 AI and machine learning in loyalty apps
The integration of artificial intelligence (AI) and machine learning (ML) in loyalty apps has enabled companies to collect and analyse vast amounts of customer data. This data can then be used to create personalised, targeted user experiences to enhance and maximise customer engagement across intangible and tangible channels, thereby reducing churn rates and boosting revenue.
Gamification of loyalty apps
Gamification is increasingly used in loyalty programs and apps to encourage customers to take action repeatedly and thereby benefit from greater rewards. The form of the reward can vary and doesn't always need to be monetary. Implementing a range of different types of rewards encourages customers to stay with the brand for longer, ultimately spending more. For example, discounts, extra points, tier uplifts, daily challenges or quizzes and unique user experiences motivate consumers to return, even daily.
Gamification can help companies:
Drive brand loyalty and boost brand image
Generate digital and word-of-mouth sharing/recommendations
Drive repeat buying behaviour
Develop a brand personality
Promote healthy competition between consumers
Encourages crossover between your products/services
Integration of blockchain technology
Some companies are starting to experiment with blockchain technology within loyalty programs, allowing consumers to track their rewards and other intangible benefits in a secure, transparent and safe way. Blockchain also enables consumers to redeem their rewards directly from the loyalty app in exchange for goods or experiences via digital wallets. The technology ensures a secure way to monetise loyalty rewards, building user trust and promoting transparency.
Omni-channel customer experience
Consumers today are transitioning between in-store and online purchases with ease, meaning companies have to provide hybrid loyalty apps that customers can use across all channels.
Customers want seamless integration between all channels, and incorporating omni-channels in loyalty programs to streamline the customer experience helps companies to build more holistic relationships throughout the customer's interaction. For example, developing a multichannel strategy that includes personalised offers with a user-friendly, quick and easy purchasing experience across any device or in-store will drive better engagement.
An omnichannel loyalty app will create:
A better customer experience
Boost sales revenue
Deliver data-driven, valuable customer insights
Improve customer engagement
Sustainability in loyalty programmes
ESG is a major part of loyalty programs for consumers who expect companies to whom they are loyal to prioritise sustainability. Incorporating Environmental, Social and Governance initiatives within loyalty programs allows users to choose how they earn their rewards and how they redeem them.
Consumers want to feel they are doing good in society but also want to know that the companies and brands they are associated with are actively promoting an eco-friendly business.
Address the emerging trend of integrating sustainability elements into loyalty programmes, appealing to the increasing consumer preference for eco-friendly brands. Indeed, a report by PwC revealed that 83% of consumers "think companies should be actively shaping ESG best practices."
This is backed up by 5WPR's report that said 83% of millennials say it's important to them that the brands they buy from are aligned with their values and beliefs. 76% of those consumers also said they would stop being loyal to a company that didn't support ESG initiatives.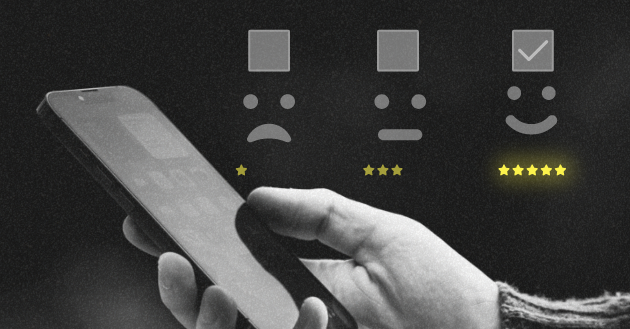 Impact of emerging trends on business strategy
In light of recent trends, 8 out of 10 companies plan to review and improve their loyalty programs over the next three years, according to the Global Customer Loyalty Report 2023.
There are three areas they are particularly focusing on – ESG, card linking and strategic partnerships or alliances. Much of this will incorporate the latest technologies, such as AI, machine learning, blockchain and gamification to not only boost customer engagement and user experience but also give businesses the vital tools and data they need to ensure highly personalised rewards to help them retain existing customers.
Preparing for the future of loyalty apps
Loyalty programs are an ever-changing landscape that is impacted by customer behaviour and economic climates. To prepare for technological developments and emerging trends in loyalty apps, several strategies can be adopted, including:
Getting to know your customers
Incorporating predictive analytics into loyalty programs to deliver valuable data that can help personalise the customer experience and improve your marketing mix
Create a flexible customer loyalty program that plays to your strengths and ESG values
Engage with customers across social media
Develop a seamless, integrated loyalty program across multiple channels
Establish beneficial partnerships with like-minded companies
Understanding your customers
Knowing and understanding your customers' needs and wants allows companies to tailor their marketing and loyalty strategies. Building strong, dual beneficial, emotional relationships with customers by personalising features in loyalty apps to meet their requirements helps to build brand trust, leading to greater customer retention, customer referrals and repeat business.
Early adoption and continuous innovation
However, without developing a robust technology infrastructure and flexible marketing business strategy, companies won't have the resources or capabilities to take advantage of emerging trends and developments, continuously innovate and lead in the loyalty programs sector.
Staff training and education
An absolute key factor in having a successful loyalty app that not only retains customers but generates new customers and boosts engagement is a company's staff. It's vitally important that existing and new staff are kept up-to-date and trained on any new technologies or processes to ensure the successful implementation and running of advanced loyalty apps.
Recent global events have accelerated technological advancement and driven customer omnichannel demand, making it vital that companies ensure they deliver loyalty apps and programs focused on and personalised for their customers.
Customer retention is key to sustaining business growth and development, and customer loyalty is the driving force in achieving that. The need for 24/7 mobile access and seamless integration between multiple channels, and the expectation to align with customer ESG values and beliefs while delivering a highly personalised experience is driving the integration of technology, like AI, machine learning, gamification and blockchain. At the same time, there is an ever-increasing need for businesses to gather valuable customer data and insights to deliver unique customer experiences.
At ADAMAPP, our mobile app team has the skill and experience to help you maximise your customer loyalty opportunities to help you engage with your customers via loyalty apps that deliver what your customers want. Get in touch to discuss your loyalty app plans in more detail.