Customer loyalty initiatives are nothing new. From the copper coin given to customers by American retailers and Betty Crocker's tokens in days gone by to today's Starbucks Rewards and Amazon Prime.
Over the last few years, businesses have realised just how important it is to retain customers and how much more cost-effective it is compared to acquiring new ones. This has generated more focus – and more budget – towards existing customers. In turn, and largely driven by ecommerce in advancement in technology, like AI and mobile, loyalty programmes and loyalty apps are now part of the marketing strategy furniture.
Loyalty apps have the power to not only retain customers but are also far more cost effective than some other strategies. But before you dive in and implement a loyalty app, you need to understand why it's important to retain customers and how it can benefit your business's bottom line.
Understanding customer retention
Human nature is to stick with a brand you know, like and trust. A bank of customers that abide by this trait is the Holy Grail for retailers. Not only are they supplying a revenue stream for the business, keep them happy, and they'll recommend the brand to their friends, family and colleagues. This is backed up by research from Yotpo which revealed that 60% of consumers will talk about a brand they are loyal to; effectively, they become brand ambassadors.
So, instead of thinking about customer retention as just another metric or target to reach, consider the direct impact they have on income. Happy customers are much more likely to stay longer, but they also buy more often and spend more money, boosting the business's revenue stream on a consistent, long-term basis. In fact, data reveals that the increased spending from a loyal customer could be as much as 23%.
The cost of customer acquisition vs retention
One of the main reasons why businesses should focus on customer retention rather than acquisition is the cost factor. It's reported that it is 6 to 7 times more expensive to acquire a new customer than to retain an existing one.
When considering the return on investment (ROI) for a business, the cost-effectiveness of customer retention again outweighs acquiring new customers. By spending just 5% more of your marketing budget on customer retention activities, such as loyalty apps, there is the potential to increase revenue anywhere between 25% and 95%.
What are loyalty apps?
As we've mentioned above, loyalty initiatives and programmes are nothing new. The difference today is the way they are promoted by companies, and how customers access them. Digital, AI and mobile are the keywords in helping businesses improve customer retention.
For a customer, using a loyalty app should be quick and easy. A retailer should be able to scan the QR code generated specifically for that customer within the app, which allocates the 'reward' at the point of sale.
A loyalty app is an extension of a company's loyalty programme in that it allows the customer to collect rewards, track their progress, access exclusive discounts, exchange their rewards and keep up-to-date with the latest products. Apps help increase referrals as well as encourage customers to increase their spending.
On the other side of the coin, apps help businesses retain existing customers and boost their revenue. In addition, they provide valuable insight into how their customers shop, the most popular products and useful marketing data.
Types of loyalty apps
There are a variety of different loyalty apps. Let's look at the main ones.
Point-based
This type of loyalty app is the most commonly used as they are easy to understand, use and redeem. Customers can track the number of loyalty points they are accruing via the app, and then redeem them in various ways, such as giveaways, discounted products or a credit against their next purchase. A good example is Marriott's Bonvoy Benefits rewards programme whereby customers can redeem their points for various offers, such as free hotel nights or towards flights, nights out and car rentals, or share their points with friends and family.
Tier-based
Another popular type of loyalty app is the tier-based system. Customers have the opportunity and motivation to keep spending to reach the next level, which brings them extra benefits, bigger discounts or even free products. The higher up the levels they get, the bigger the reward. An example is DSW's loyalty programme which has designed the three tiers of Club, Gold and Elite based on buying behaviour. The rewards include free delivery and discounts on products. Customers can also earn extra points for donating unwanted shoes.
Mission-based
A good example of this type of loyalty app is The Body Shop's loyalty programme. It is based on a particular cause or mission which is at the heart of the business, like the environment. Customers share the same values as the company, or a partner organisation, creating a strong connection. At The Body Shop, customers can use their points to donate to the cause (charity), which generates a feeling of doing something to help others.
Spend-based
This type of app is popular with airlines, like Azerbaijan Airlines, which rewards frequent fliers, and companies with a high proportion of high-spending customers. It's a simple loyalty programme in that the more the customer spends, the greater the rewards they can earn.
Social-based
This type of loyalty programme is designed to encourage customers' loyalty and incentivise them to post online recommendations, add reviews, make referrals and give feedback. The company is creating brand advocates who are rewarded for their social interaction on their behalf.
Other types of loyalty apps include cashback programmes where customers get cash back when they spend with the company, paid or subscription schemes, community and refer-a-friend programmes, gaming systems and free perks-based.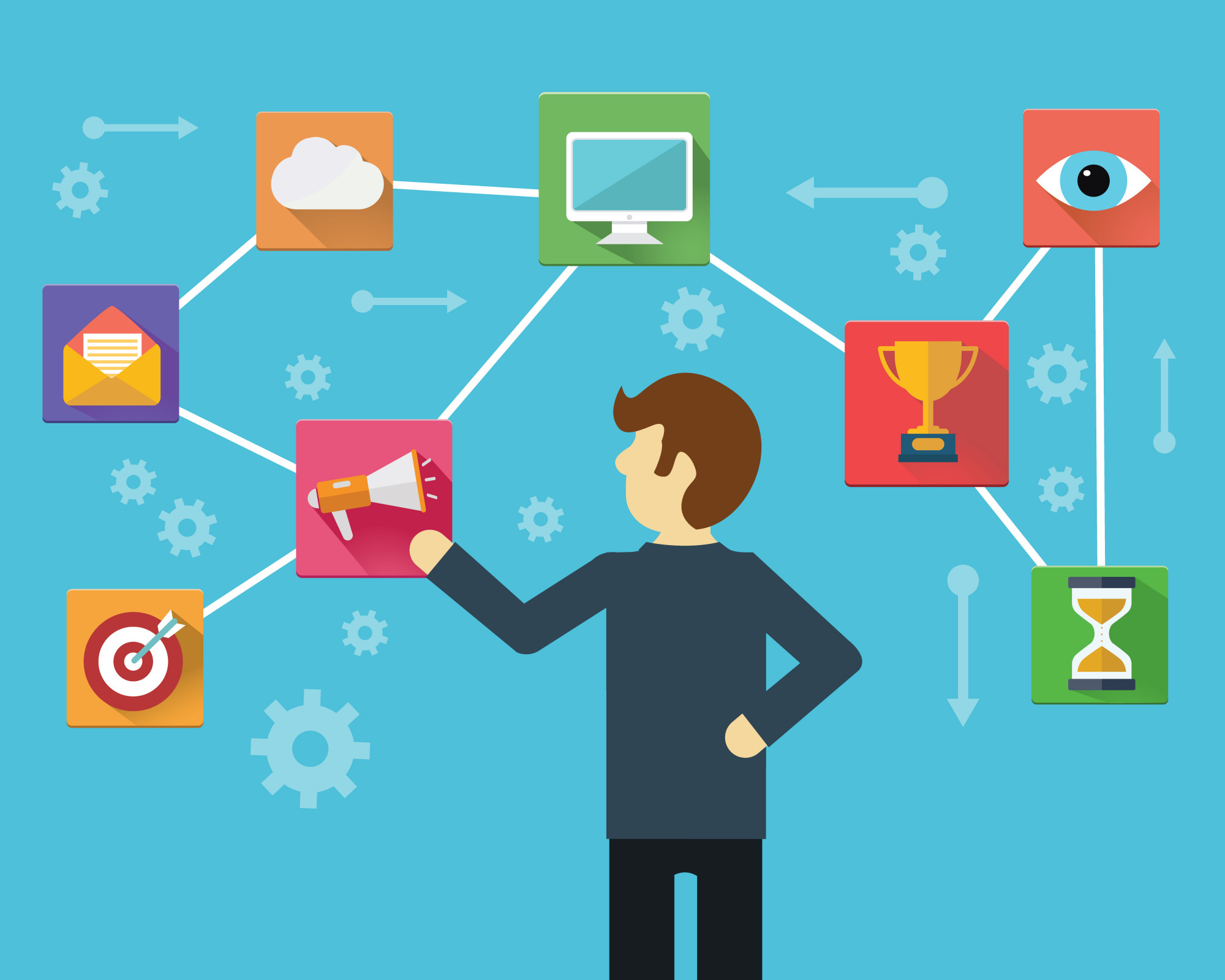 Role of loyalty apps in customer retention
With 75% of consumers preferring companies that offer rewards, loyalty apps and programmes give customers a good reason to engage with the company and build a reciprocal relationship. Customers are motivated to earn the right to access a variety of rewards offered by the company, like discounted products.
Customers are likely to increase their spending and receiving rewards creates the feel-good factor, satisfying a need. Loyalty apps deliver flexibility, increase engagement and boost brand reputation.
Benefits of using loyalty apps
Around 90% of companies have a loyalty programme and whilst they require consistent management, they are hugely beneficial for companies and their customers. Let's look at the benefits of using loyalty apps:
Customer retention
Customer data, delivering valuable insights and revealing consumer trends
Higher customer spending and, ultimately, a higher checkout value
Reducing the number of non-profitable customers
Increased customer engagement
Improved customer communication across all channels.
Implementing a successful loyalty app
When implementing a loyalty app, there are several considerations to think about.
Analysis tools
With customers expecting a personalised experience whatever the interaction with the company, they will want this in a loyalty app. To provide the insights you need about your customers, from their preferences and buying behaviour to demographics. By leveraging this information, businesses can give their customers what they want from a loyalty programme. Incorporating a data algorithm that is AI-based into your app will not only be scalable but also customisable.
Multichannel approach
In the current financial climate, buyer spend is restricted so consider a multichannel approach for customers to earn points and, therefore, rewards. For example, reward them for referrals, writing a testimonial or recommendation, following the company on social media or doing a challenge. This helps retain customer loyalty and engagement.
Connect with all sales channels
Create an omnichannel experience where the customer journey is consistent and fluent, no matter where they start and finish their journey or how they engage with the company.
Integration
Make sure the app integrates seamlessly with existing internal and external systems, including CRM and ecommerce platforms, banking software, payment gateways and social media channels. If you're partnering with another company, it will need to talk to their systems as well.
Any loyalty app must be embedded in the company's overall marketing strategies to ensure the best effectiveness.
Features of a good loyalty app
A good, successful loyalty app should incorporate the following features:
Make it easy for customers to sign up, log in and use.
Offer multiple ways and locations for customers to earn loyalty rewards.
Include a tiered reward scale that benefits customers that spend more or buy more often.
Tell customers about personalised offers relevant to their purchase history, in-store and/or online, that are easy to action.
Incorporate security features.
Allow social sharing and include push notifications.
A digital wallet that lets customers use their rewards whenever and wherever they like.
Can be used on Android and iOS operating systems, and be compatible with all types of mobile devices.
Include gamification to increase user engagement and, therefore, sales.
There are, of course, other more brand-focused features that can be incorporated into the loyalty app.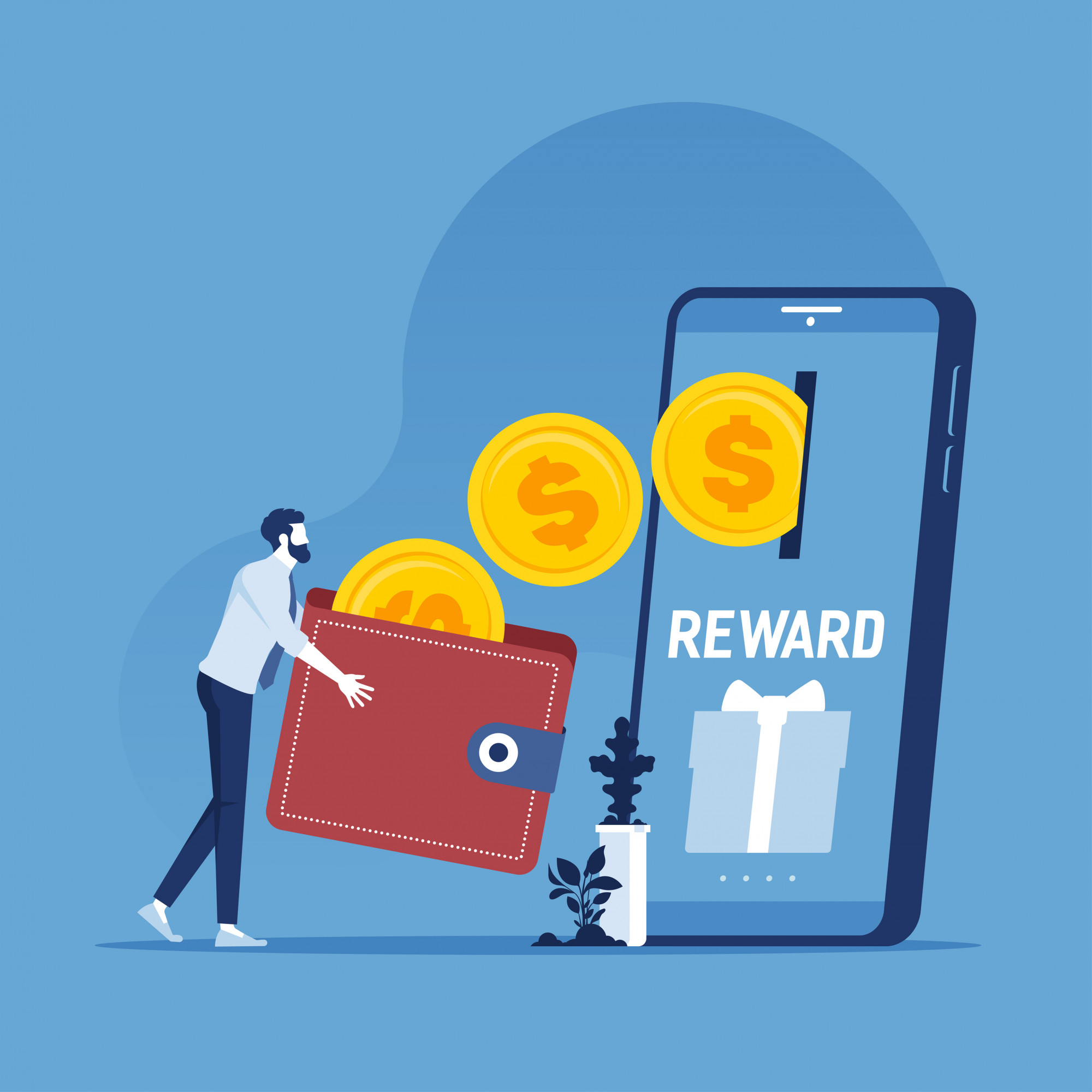 Common pitfalls to avoid
Despite all the benefits, there are also pitfalls to avoid, including:
Difficult to understand buyer behaviour at times. For example, they could be buying from the company for convenience or another reason and not interested in a simple points-gathering programme. Including AI will help identify these customers and provide multiple ways to earn points.
Remember that the bottom line has to balance out, so make sure the loyalty programme is fairly priced. By this, we mean don't allow the discounts to wipe away any profits.
With so many companies with a loyalty programme, you may find your industry is at saturation point. So, whilst they are highly effective in retaining customers and helping the company stand out, make sure your offerings/rewards cannot be copied.
Case studies of successful loyalty apps
Loyalty apps are certainly trending at the moment. Here are a few of the most successful loyalty apps currently available:
Starbucks
Starbucks was one of the leaders in loyalty apps, and theirs has gone from strength to strength. Indeed, it is the most popular and most regularly used app among the big restaurant chains, according to a recent study. The main reason for this is down to their impressive digital engagement features. The company's CFO, Scott Maw, recently reported that almost all their same-store sales growth has been generated from customers with a digital relationship with Starbucks and those in their rewards programme.
According to the company, there are five "must haves" in a loyalty app:
Easy navigation
Personalisation
Geo-location
Mobile ordering and payment
Integration with other platforms and services
The app has 14.2 million active users in the US alone, which has generated 39% sales growth. Its mobile order and pay feature was the forerunner, and today the app integrates with Amazon's Alexa and Ford vehicles.
Nike
Nike, as a brand, needs no introduction, but they also offer a unique loyalty app combined with a partnership programme that fits its business offering. Its loyalty benefits focus on helping athletes be successful. For example, they partner with ClassPass, which is a fitness studio. They also partner with Headspace, and it's these partnerships where loyalty programme members can reap their rewards.
Their app allows for a quick, secure checkout and free shipping on orders above a certain spend, a 'regret-free' 60-day returns service, an opportunity for members to join Nike clubs, exclusive access to the latest products, birthday rewards and other experiences.
The Body Shop
The Body Shop, a manufacturer of beauty and body care products that are completely environmentally friendly and naturally sourced, offers more than just rewards with their loyalty programme. With a shared value over the protection of animals and the environment, on top of the exclusive benefits, discounts and rewards, members can donate their rewards to the animal welfare charity Born Free USA. This creates a feel-good factor and boosts loyalty. The company has also included a store locator feature and push notifications.
Members can get up to 50% off certain products, freebies over a certain spend, the opportunity to purchase the latest Limited Edition products before they hit the shelves, exclusive discounts and loyalty rewards.
Barnes & Noble
Barnes & Noble, the famous book retailer, offers a paid loyalty programme called the VIP Program. However, they justify this by offering exceptionally attractive discounts, free shipping, book catalogues and bestseller lists, store locators, loyalty rewards, birthday offers, free café treats for children's birthdays, free gifts and a highly interactive, integrated app.
The future of loyalty apps
With so many businesses now implementing loyalty schemes, several trends are emerging which are changing how loyalty programmes and apps are integrated into marketing strategies. It is also creating beneficial partnerships between businesses that are compatible but not competing. For example, in 2022, Starbucks and Delta announced a loyalty partnership. This allowed customers to link their Starbucks loyalty account with their Delta Skymiles, meaning they can earn more benefits from both companies. Recently Uber has partnered with Marriott, and credit card companies often partner with hotels or airlines.
A trend that is becoming popular is gamification which makes loyalty programmes much more interactive and fun to use. A study recently revealed that brands who incorporate gamification into their programmes see a 47% increase in engagement, a 22% increase in brand loyalty and a 15% increase in brand awareness.
One of the reasons for this is that 80% of Gen Z and Millennials play video games regularly, so, with gamification mimicking this digital experience, customers are encouraged to engage more and earn rewards at the same time.
AI has become a game changer in developing loyalty apps by redefining how loyalty programmes are used by companies. It has the power to not only handle huge amounts of data but allow businesses to personalise the customer experience, and predict buyer behaviour.
Loyalty apps are boosting loyalty programmes significantly. At ADAMAPP, our mobile app team has the skill and experience to help you engage with your customers and help you reap the rewards of a loyal and repeat-purchasing customer base. Get in touch with us to discuss your plans in more detail.