2023 is in full swing, which means new developers and new tech projects. But, trying to understand where you should start your search for the best, or how you can narrow the field, can be an overwhelming process even for the most experienced among us. So, how do you go about finding a good app developer and tech partner?
ADAMAPP has worked with hundreds of clients over the years, and we've seen how getting the process wrong in the beginning can lead to less-than-ideal results for everyone involved. But fear not, whether you're in the midst of app development, launching a website, or getting started in any other type of tech project, we're here to help.
We've put together a 14-step guide to finding the perfect developer or tech partner to assist with all your team's needs and get your app or website off the ground.
Our Top Tips to Help You Find the Right Tech Partner
One of the common issues many companies face in the industry is this: idea creation is ample, but development regularly falls flat. But why is this the case? The answer is simpler than you might think.
Too many companies come up with a great idea, assume that they'll meet their project goals, and forge ahead with getting the tech concept developed. Unfortunately, it's not always that easy. Project goals need to be thought through and realistic time frames need to be set if you want to deliver on them.
In these situations, it can be helpful to take a step back, think about what you want to achieve with your project, and reassess your goals with that in mind. One way to gain this fresh perspective is to partner with a good app developer or tech partner.
But you may be wondering what skills are required for app development. Here are some things to look out for in your search for the best.
Expert Reputation
You must partner with a developer who already has some experience under their belt. Not only will they have great client testimonials available, but they'll also be able to help you plan out your project timeline with a greater degree of accuracy.
A great reputation spanning many years also means they will be more stable and secure, reducing the risk that you will need to source a new partner mid-project. Good app developers and tech partners will be able to demonstrate a history of growth and innovation.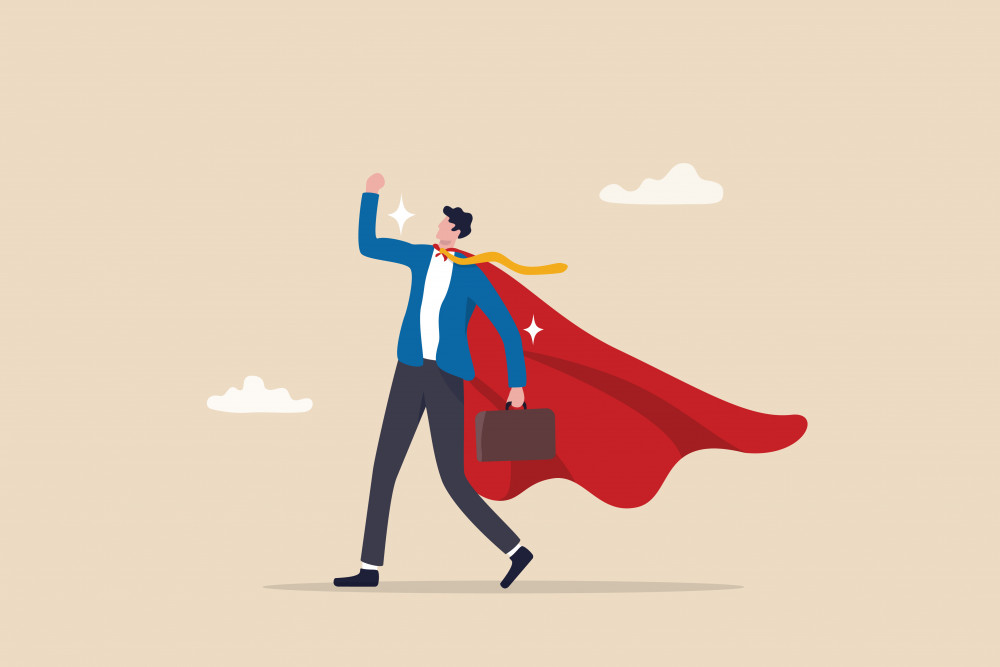 Communication
Open communication is key to any successful partnership. But the ability to convey ideas and concepts in plain speech is also useful, especially when tech jargon can be unnecessarily confusing for anyone that isn't a computer engineer. It should be clear that they understand your priorities and are open to explaining any potential risks.
If your tech partner is open and communicative, it suggests that the rest of their team will be too, meaning stakeholders can remain reassured that the project is progressing positively.
Adaptability
Even the best-laid plans go astray. Experienced tech partners will have the know-how to adapt to changing circumstances. Your project's priorities might change, so your partner needs to be agile and able to shift with them.
A tech partner must also accept that market conditions and alternating business objectives will cause changes to the project timeline and the product itself.
Proven Knowledge
A deep understanding of the industry and the product itself, be it a website, app, or other tech project is a necessity. Projects rarely go off without a hitch and developers must be able to draw on years of knowledge and experience to keep things on track. They must also be able to innovate where necessary and guide the project through to completion.
Are There Any Red Flags to be Aware of When Choosing a Developer or Tech Partner?
Of course, not every app developer or tech partner will be the right fit for your company. You may know how to find a good app developer, but are unaware of what constitutes a bad one.
With so many out there, you must recognise the red flags to ensure you don't get ripped off. You need to have confidence in your tech partner because, without it, you risk your project going up in flames. Here are several warning signs you might miss if you don't know what to look out for.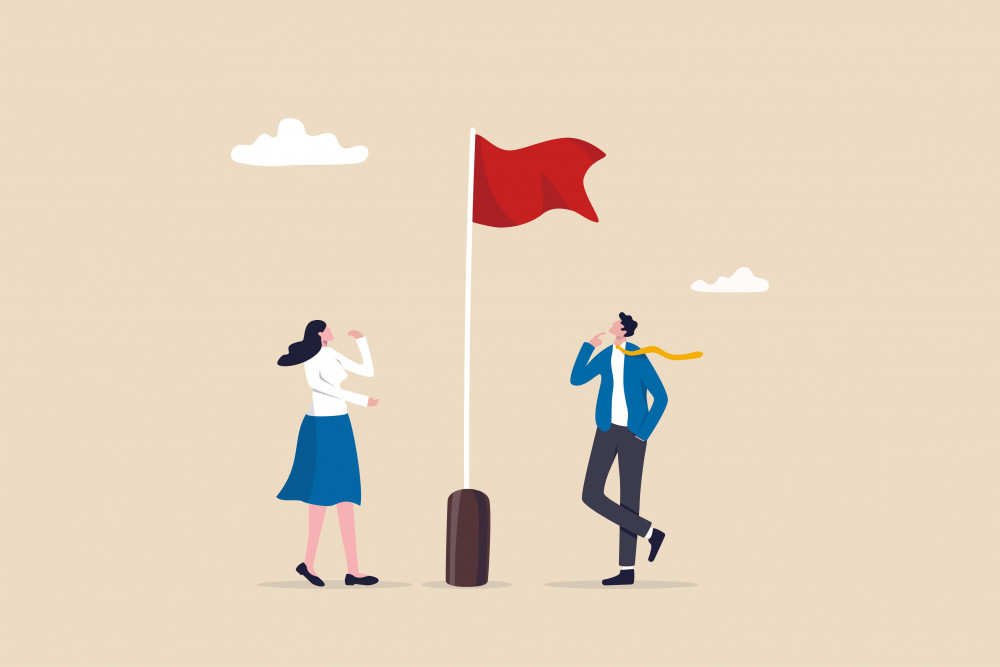 Bad testimonials
The best way to make sure your potential tech partner will be a good match is by checking their client testimonials. If they have very few or attempt to divert you away from them, this could be a sign that they've had unsuccessful partnerships in the past.
A good tech partner will be more than happy to share their portfolio with you and will welcome any questions you have regarding their past work.
Skipping over steps
An experienced app developer or tech partner will understand the importance of a project timeline. An inexperienced partner, on the other hand, may attempt to rush through certain stages, potentially causing the entire project to fail if certain stress tests are not performed competently, or are skipped entirely.
Unable to understand the project's goal
If your partner refrains from asking questions or goes radio silent after the first kick-off call, there's cause for concern. They should be curious, asking plenty of questions to understand where your project sits according to the objectives of your business and what you hope to achieve from it.
Our 14-Step Guide to Finding the Right App Developer or Tech Partner for Your Business
Now that you have a brief understanding of what to look out for, it's time to start your search. We've put together the following step-by-step guide to help you find the perfect partner.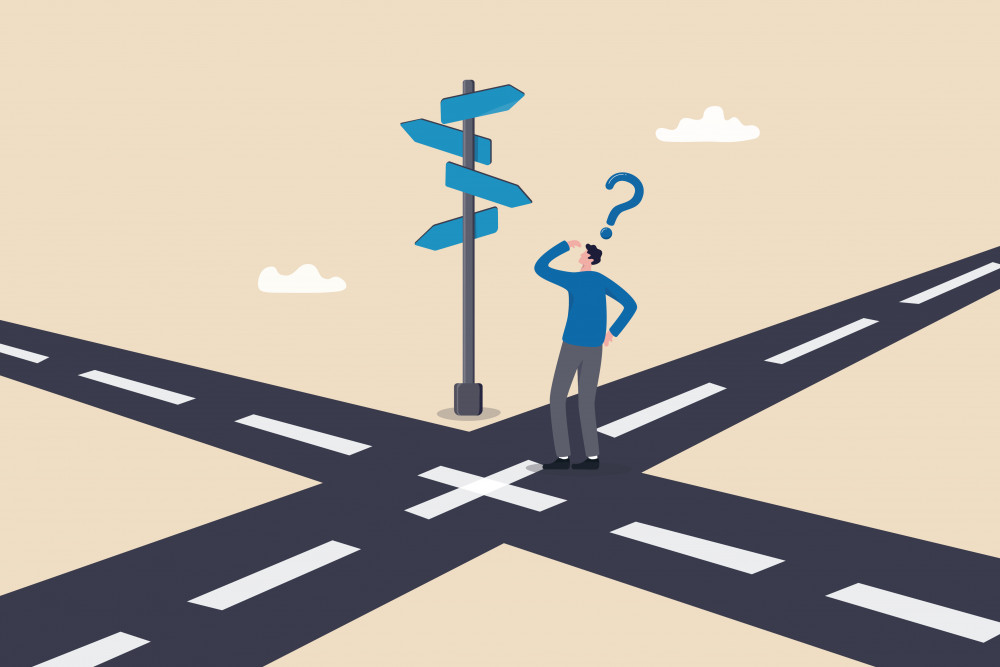 1. Define the goal
You know you need a tech solution, but before getting too far ahead, try to clarify a few points – in particular, its key purpose. Almost no tech tools can deliver a wide variety of outcomes, so try to define what your key objective is for this one, although it's OK to have a few secondary objectives.
Some common ones are to increase spending from existing customers, improve customer service engagement, improve loyalty, increase brand awareness, collect data, control stock, develop a database of potential new customers, improve efficiency for your team - and many more.
It's also very helpful to try to define your target audience for the tech. The more defined the goal and the audience, the better the result of your product will be – this will also help you to find a tech partner. You can look for people with a robust track record, who can demonstrate experience in achieving these goals and reaching the relevant audience.
2. Identify the platforms
Before you start looking for potential tech partners or app developers for your project, there's one thing to consider that can be very helpful when it comes to your search for the best: the platforms you want to use.
Depending on the project, you might need to identify the platforms you'd like for the front-end (i.e. what the customer sees) and back-end (i.e. the technical, behind-the-scenes programming).
For the front-end, it simply means where you want your app, website, tool, or product to appear, such as on iPhones, Android devices, Safari web browsers, an internal company system, or in several different locations.
For the back-end, you might need to ensure the product will integrate with existing infrastructure and that you have people on your team who will understand how to use it. There are times you won't need to specify the back-end but just double-check with your in-house tech team to be sure. If you commission a product that doesn't work with your current systems, it could require additional user training, programming, and software.
Finally, consider if your project might work best in Augmented Reality or with the use of AI (artificial intelligence - essentially, advanced algorithms) as these elements affect both the back-end and the front-end.
TIP: But don't panic if you have no idea. Many clients don't when they first look for partners, and that's fine. Any good tech expert can help you identify the most suitable platforms to meet your goals during the scoping and bidding process. But knowing the platforms before you start your search can help you focus and make the process of finding a tech partner faster.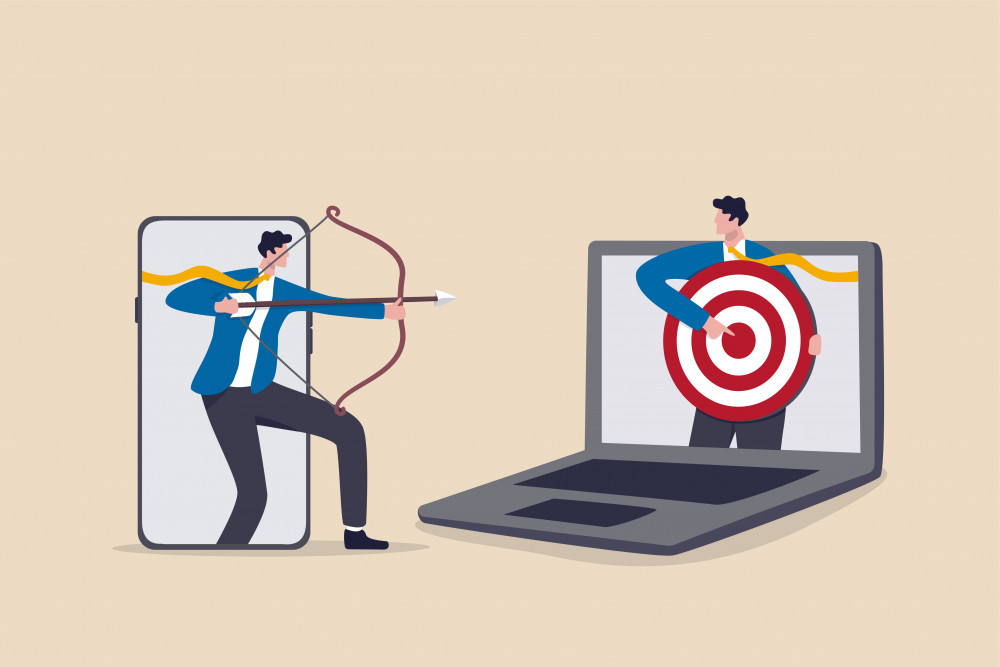 3. Cast the net
As with everything in life, the best recommendations come from people you trust, so ask your network. You could post publicly on your social media pages, or send direct messages to the contacts who are most likely to have commissioned similar tech recently.
You might luck out and get one or two relevant suggestions this way, but you'll also want to add a few more to the mix. After all, the chances that someone in your network wanted the exact same type of project as you, with the same business objectives, are slim, so look a little further afield.
TIP: One of the best places to find potential tech partners is Clutch.co. It lists more than 150,000 agencies in 500 tech categories, ranging from web, software, and app development to SEO and digital marketing. It has filters to help narrow your search, based on budget, industry, front-end and back-end technologies, and more.
4. Narrow the field
Firstly, check their reviews. Again, Clutch.co is one of the best places for finding a good app developer. It provides independent, verified reviews from real clients. Not only will this give you a feel for how successful their partnerships have been, but it also provides greater insights into the types of projects the company has worked on. Few companies list all their projects on their website, so this will tell you more about them.
Secondly, go to the company's website and take a look around. Like any other brief, you'll want to check out the clients and testimonials, but the quality of the website itself is just as important for a tech partner. If it doesn't look professional, then chances are, the work they provide for you won't be high quality either.
5. Do they listen?
Communication is key to the success of any project, but it's an area that a lot of tech specialists aren't particularly strong in. This might not seem important, but it can cause major problems that can cost time and money. It's why we listed it as one of the most important skills you need in a tech partner.
You can get a feel for this from your first call, but if you feel confident enough to ask them to bid, then that's where the next clues will come in. If they don't pitch to your spec - and don't explain why they've varied from it - or they provide a confusing bid, it doesn't bode well for your working relationship.
TIP: You want to get the feeling your tech partner is walking in the same shoes, that they truly understand your business and project requirements, and will come brimming with new ideas.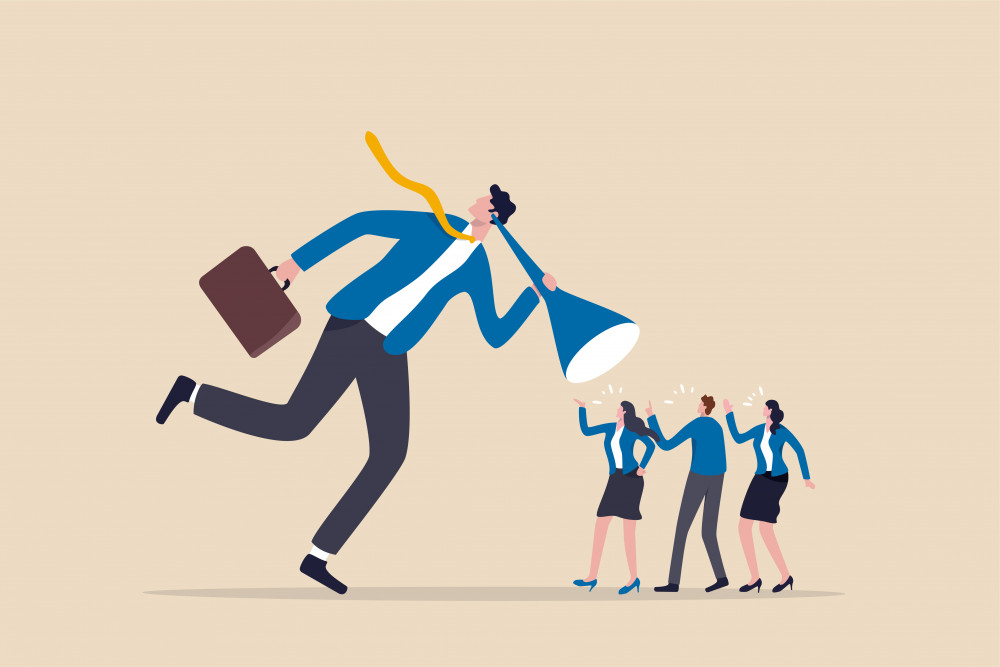 6. Look at the numbers
Everyone wants value for money, but basing a decision on price alone has backfired on all of us at one time or another. You might not need the Rolex of software, but the knock-off version could be so problematic or become redundant so quickly that it's a complete waste of money. Most companies want something in between - quality at a reasonable price.
You'll know what your budget is, so you can pretty quickly eliminate those significantly outside of it. But bear in mind that if the majority of the quotes are significantly higher than expected, it might be worth rethinking either the project scope or your budget.
On the other hand, if one company is significantly cheaper than the rest, it's worth looking more closely to try to determine why. Read the T&Cs in their bid to see if they are offering services at the level you need and take a look at their experience. It could be that the more experienced firms factored in elements that you (and the inexperienced bidder) hadn't realised you would need.
7. Assess their expertise
In their bid, your potential tech partner should be able to provide some solid examples of similar projects they've worked on. They might also have specialists on their team devoted to the specific technology or platform you need the project built in.
In some cases, they might even have special certifications in those areas, which can be an indication that the company is particularly adept when it comes to the skills you need.
TIP: However, do take certificates with a pinch of salt as some can be gained with just a couple of hours of training. Real-world experience is generally more important.
8. Do they know your industry?
Your potential tech partner might not know you or your company personally, but it can make a huge difference if they know your industry. When they understand your business and who your competitors are, they will be well-placed to help you stand out among the competition.
9. Examine the support plan
It's something few people think of when they want to find a tech partner but is essential - what plans have been built into the bid to provide product support after delivery?
It's almost inevitable that you will need some level of ongoing support for at least a few months, if not years. If they plan to just hand over the final product and vanish, you could soon end up with a virtually useless tool.
They should include this information in their pitch. If they don't, it should sound alarm bells. You'll need some kind of ongoing support option, and if your product is expected to be in use for longer than the initial support plan, a model to explain how and when you can access support afterwards needs to be provided.
What's more, in many cases, you'll want the product to adapt to your needs over time, and the original provider is usually the one best-placed to make this happen - if the product was well-made in the first place, of course. If you no longer have a relationship with them, or if the company no longer exists, then you're back to square one trying to find a new tech partner.
TIP: The unfortunate reality in the tech world is that a lot of companies talk the talk in the early days, then deliver a product, take the money, and wash their hands of it. If there are any problems with it or aspects you don't understand, you'll be left with a poor-quality or completely unusable product or tool.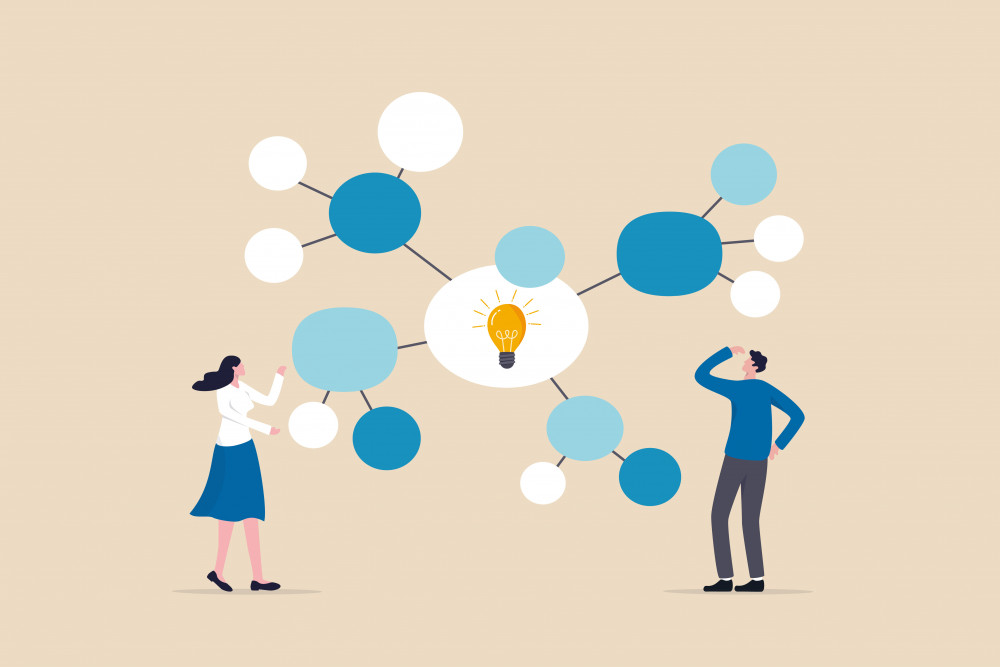 10. What's the process?
You're typically looking for a tech partner because they have the expertise you lack. But that doesn't mean you shouldn't understand the process.
Of course, there will be areas you will not understand or need to be involved in. You don't need to learn coding or complicated technologies, but you should be able to understand the basic process and the key steps that will be taken to build the product or tool.
Ultimately, you want someone who will work with you to achieve your goals - that means bringing you along for the ride.
TIP: If the company can't explain to you, in simple terms, how they work and how the project will progress - in clear and jargon-free language - then you might want to look elsewhere.
11. Have a chat
Ask to speak with the people who will be your day-to-day account manager and potential tech leads on the project to find out if they speak your language - literally. The world of tech is highly diverse, with specialists from across the globe.
While this allows for a vast pool of talent, it brings with it language barriers that can cause some serious problems. It can be enormously helpful if the person who will be managing your project is fluent in the same language as you.
12. How do they operate?
Consider your potential tech partner's company culture and how it aligns with yours. This could cover many areas, but hopefully, the bid, the reviews, and testimonials, plus your initial conversations, will give you a feel for this.
One area to consider is communication frequency - do you prefer regular updates and to be consulted throughout the process, or want them to just get on with it and only check in occasionally? Does your company require frequent face-to-face briefings to update large teams on the project, or do you prefer remote video or audio calls with only a few key players?
Another area that can shed some light is a sneak peek into your potential tech partner's staff satisfaction levels. This can be trickier to determine, but a LinkedIn check and some Google searches for staff reviews might shed some light here.
Happy staff almost always make for better outcomes and a more enjoyable process along the way. If the company has a high turnover of employees, it could mean it will have problems meeting deadlines or even completing your project to the level you expect.
Other areas you might want to consider, particularly for bigger projects, are if your potential tech partner shares your values and understands your brand's vision. You might find this information in their annual reports or simply through conversations during the bidding process.
13. Look for a trial period
A professional company will not try to lock you into a long-term contract before the collaboration starts. Instead, they will typically offer you a price for the first few weeks and/or the first month of collaboration that could lead to an early result, such as tech analysis or UX/UI design.
After this, you would have an idea of whether this tech partner is right for you and you can then commit to the long-term project. You'll get a feeling for how responsive this tech partner is including how they collaborate and whether they understand your goals.
TIP: For major projects, if someone tries to lock you into a long-term contract without a trial period, then think twice before committing.
14. The final decision
It could be that none of your potential app developers or tech partners ticks every box above, in which case, you'll need to prioritise the ones most important to your company.
But, bear in mind that when you find a tech partner they will be just that - a partner. Tech projects are rarely "design and go", so you need a partner you can trust, who will make the process enjoyable and give you a high-quality, professional product that stands the test of time.
Final Thoughts
By following these 14 steps, you should be able to identify and recruit the perfect app developer or tech partner for your project. However, should you need some more support or guidance, we're always happy to lend a hand. With 10 years of experience, ADAMAPP has created products for plenty of businesses, so we know a thing or two about getting projects off the ground.
Drop us a line and we'll help you find a partner you can trust.