In a world where shoppers are increasingly demanding immersive experiences, visual search is no longer a novelty but a necessity to stay ahead of the curve. Visual search has become integral to shaping the buying journey, offering a convenient and unique way to connect buyers with the right products. The benefits are in clear sight, with Gartner predicting that visual search adopters can expect a revenue boost of up to 30%.
What is Visual Search?
What visual search does for your business can be compared to what a personal shopping assistant does for brick-and-mortar stores. Shoppers arrive at your website seeking the help of your visual search tool to find a specific item to buy and are given recommendations that best fit their style.
Based on the image uploaded to the online shop, the visual AI technology then makes personalized suggestions. Maybe a customer has a penchant for frills or A-line skirts. Or perhaps they'd like to add pieces of jewelry to complete the look.
Visual search can also be thought of as a tool that solves the shortcomings of text search. The truth is, text search can be inadequate in the context of eCommerce, returning results that only slightly meet customers' needs. Shoppers feel the same, with 74% of users experiencing text-based search inefficiencies in terms of finding the right products online.
With visual search, visitors do not need to describe the product they're after. Visual search engines can see colors, styles, sizes, and more. As a result, shoppers can find what they want 5x faster than with text search. It also makes browsing easier, with a much more pleasant and customized product discovery experience.
12 Tips for Optimizing Visual Search
1. Make the visual search icon visible
Placing a camera icon beside or within a search bar indicates that users can upload an image to search for similar products in your inventory. Even when customers are unfamiliar with the technology, a prominent visual icon will spark curiosity.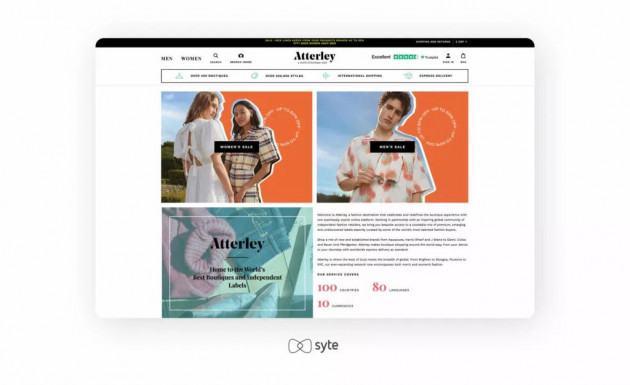 2. Ensure accurate and quick search results
Visual search has come a long way in recent years. The technology now recognizes more than just the physical attributes of an item.
It also categorizes the age and gender of models, as well as other granular data. Visual AI can even improve the accuracy of both visual and text-based searches and product recommendations. According to Pinterest, 55% of consumers say visual search is instrumental in developing their style and taste. What's more, an effective image search engine surfaces results within seconds, making the customer experience smooth and seamless.
3. Add tooltips for site visitors
Tooltips help to quickly direct site visitors to your visual search tool. They can be set up to appear automatically when your site loads to grab the attention of shoppers from the get-go. Tooltips are also useful in dedicated visual search areas of your site.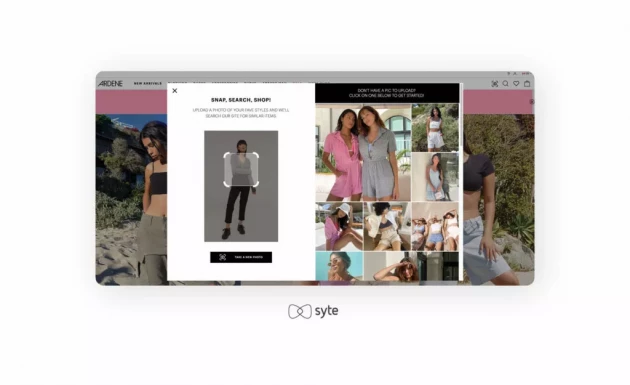 4. Create a visual search tool landing page
Prompt customers to use visual search through a special landing page that introduces them to the feature. It also helps to add step-by-step instructions or an interactive guide to shorten the learning curve.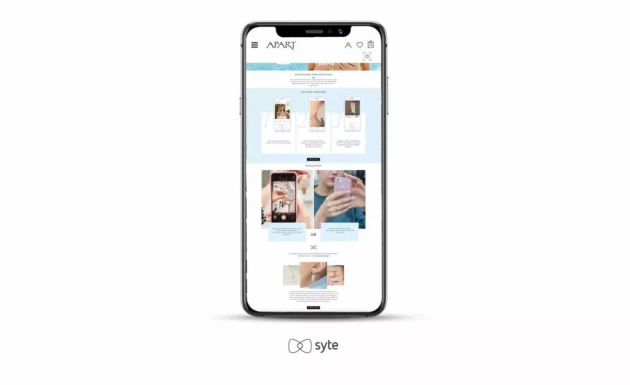 5. Provide inspirational galleries
Shoppers will not always have an image handy. Make it easy for customers to experiment with visual search by providing a set of images they can use. Make it easy for customers to discover new products right away.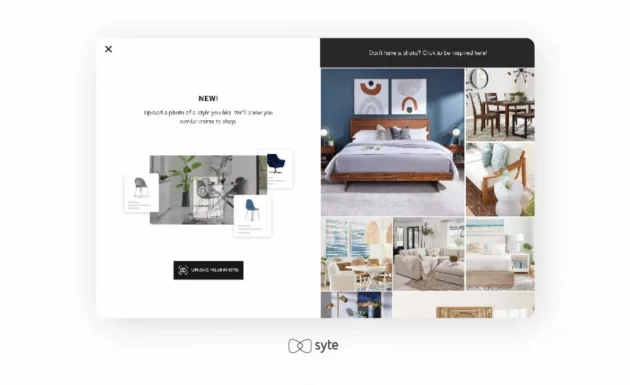 6. Promote via email marketing
Customers often gravitate to what's familiar to them. Many products and recommendations compete for their attention, which can make it difficult to direct them to useful features on your website or mobile app. Promote your visual search function through a captivating email that leads directly to the visual search tool and streamline the discovery process.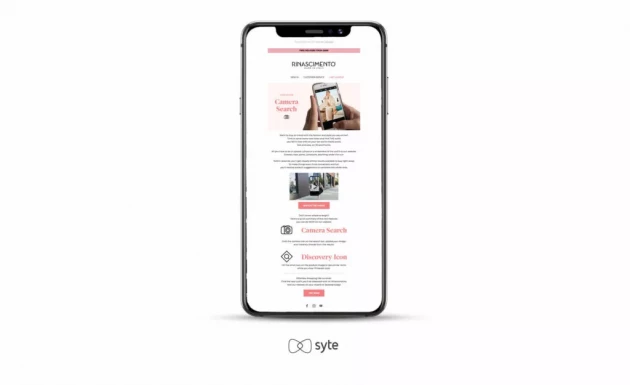 7. Editorial content as a promotional tool
Make the visual search function a part of your editorial content to ease the transition from inspiration to purchase. Link products to each item in the image and enable shoppers to find similar products in a single click.
8. Set up dedicated social content on your eCommerce site
Shoppers today, especially Gen Zers, are inspired by trending products and experiences. They're always on the lookout for what's "in" and how to own trends. You can nurture such consumer behavior by adding a section on your site that features popular social posts and making them shoppable with visual search. In addition to providing inspiration, this adds social proof to your site and products.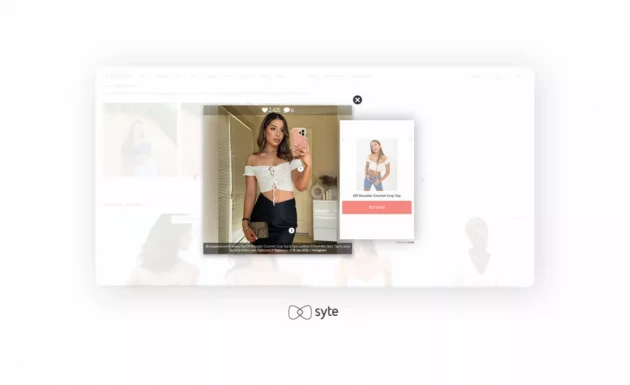 9. Demonstrate via video
Simulate the power of visual search through video. After all, your customers are highly visual, and 90% of the information transmitted to the brain is visual. Videos can make all the difference in shaping the customer experience and acting as an instructional resource that visitors can watch without leaving your site.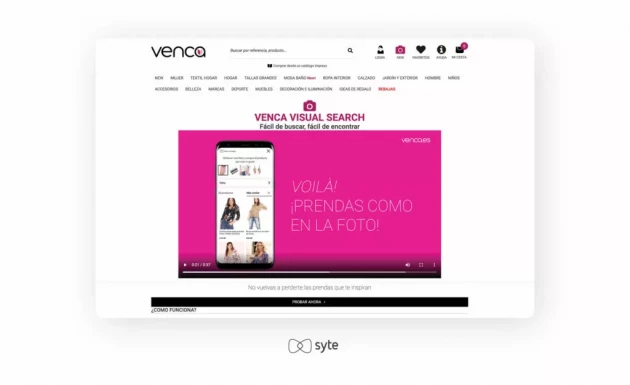 10. Enable users to easily switch between items within an image
When customers upload an image on your site, the visual search tool should be able to identify other items in it as well. Cross-selling and upselling through visual search should be as quick as a few clicks within an image.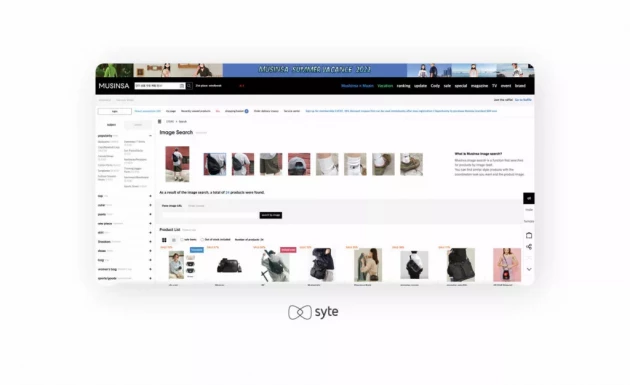 11. Offer visual search on product detail pages
You are not limited to placing a camera icon in the search bar. It can also be placed on your product detail page (PDP). In this way, shoppers can click images to find other visually relevant items and pieces better suited to their style.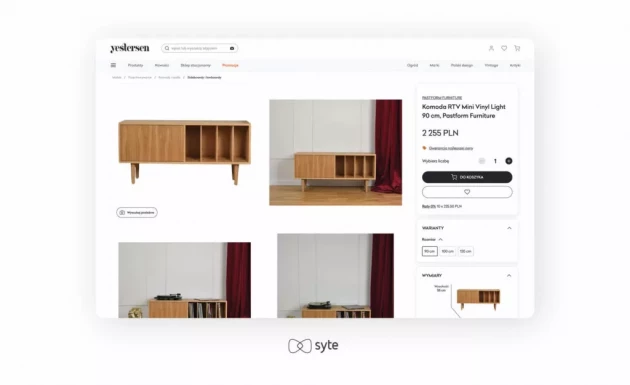 12. Ensure that data analytics is set up
Visual search does more than improve the shopping experience for customers. On the business end, search data from image search usage can inform your inventory and predict demand. You can also connect it to a wider platform of product discovery and personalization tools to improve the end-to-end customer experience.
Wrapping Up
Visual search is no longer something that's just a nice-to-have. It is a functional feature that adds more to the customer experience, provides a competitive advantage, and improves back-end efficiency. These best practices not only boost the customer journey with continuous product discovery but improves the overall shopping experience for a visually driven audience.